Gonzagarredi has furnished thousands of kindergartens and preschools, compulsory schools and libraries of all ownership, in Italy and around the world.
GAM GonzagArredi Montessori
The GAM headquarters is modern, bright and welcoming. The large open space reflects the working methods: comparison, relationships, the search for positive innovation.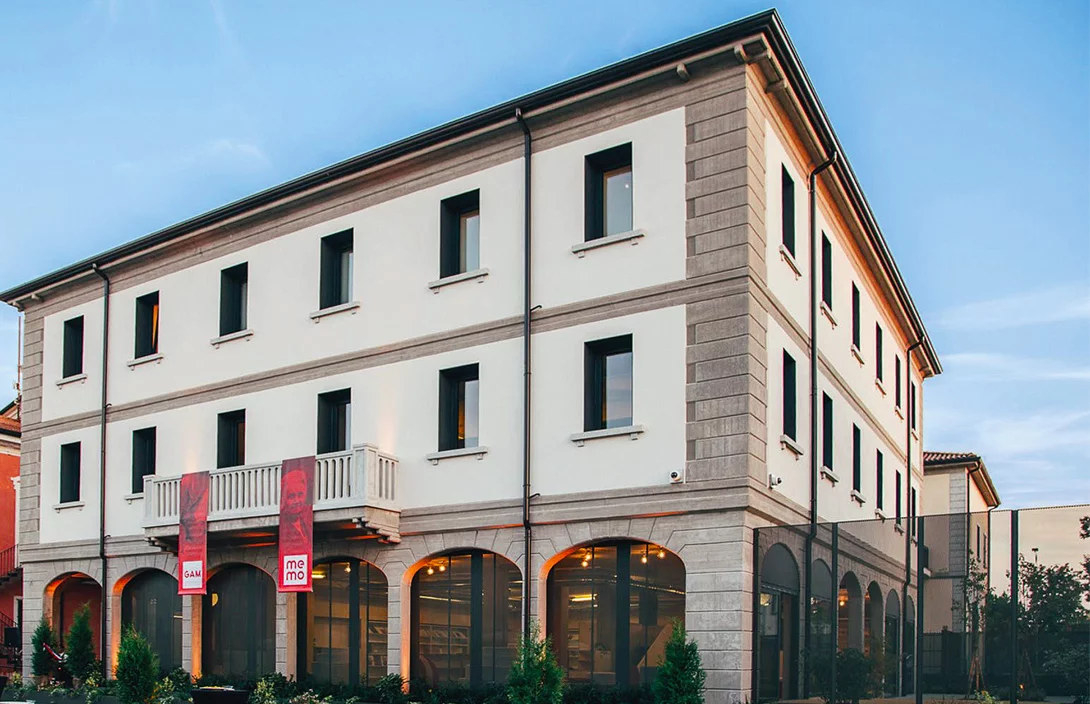 We imagine and build open, interconnected and creative learning environments.
The solutions offered are customized according to the customer's needs: from the first contact to the assembly of the furnishings, Gonzagarredi follows his customers at all times.
GAM offers excellent design services. We listen to needs, analyse the context, accurately design the spaces, pay attention to details.
Our products comply with the most recent technical standards in the sector in force: non-toxic paints and dyes, formaldehyde content in Class E1, on request wooden furnishings in Class 1, soft elements in Class 1IM, as per D.M. July 16, 2014. They are successfully tested for safety, resistance and toxicity in accredited laboratories.
The area of services for children speaks of the pedagogical and educational choices that are made and renewed there. It communicates meanings, suggests behaviors, transmits messages to children, parents and all those who want to know what happens and is proposed there.
The distribution of space and its layout allow us to define whether or not care is taken in welcoming children and parents every day in a place designed for them, warm, welcoming, aesthetically beautiful and harmonious.
Gonzagarredi Montessori is registered in the Electronic Market (MePa) CONSIP and in numerous electronic platforms of the P.A. GAM offers the best design service on the market, with an accurate study of the spaces represented in detailed floor plans and 3D images.

To help a child, we must provide him with an environment that allows him to develop freely.